The games developed within the framework of MARRES To The World (and initially within Skema BBA) are used in the context of various public events to help people discover the Ocean, and the Mediterranean in particular, and to make them think about the associated socio-environmental issues.

Contact us if you want to join the initiative! msc-marres@univ-cotedazur.fr
MARREX: The Marine Explorer
Our flagship board game proposes players to test themselves and learn about the marine environment, its biodiversity and related issues. The board consists of a journey around the Ocean with more than 200 questions within 6 themes: mammals, fish, plants, cnidarians & echinoderms, molluscs & crustaceans, the UN's Sustainable Development Goals. Two levels of difficulty are proposed in parallel so that young and old players can have fun together. The use of dices to advance on the board includes surprise steps to generate a dose of surprise.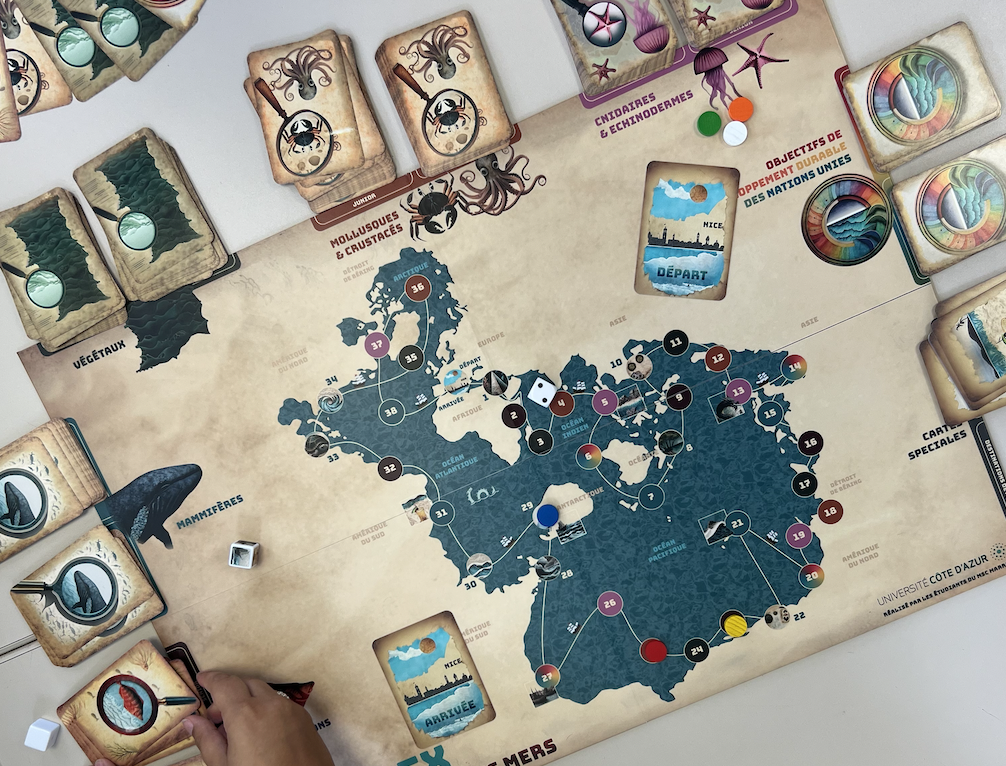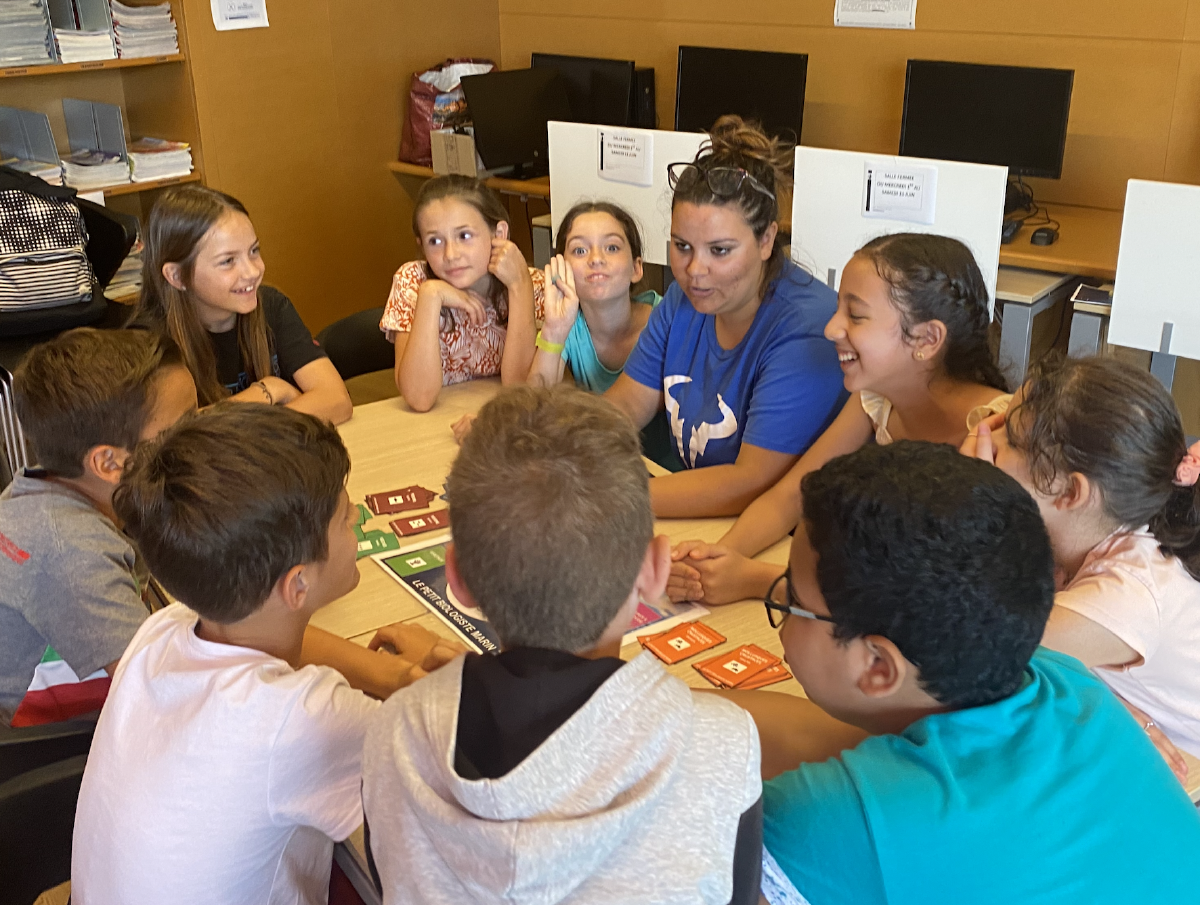 Who lives Here? | Qui Vit Où?
Game combining a video game and a board game: after training on the computer, the players replace a variety of marine organisms in their environment (rock, seagrass, sand, open water) with an animator to learn about the different ecosystems of the Mediterranean Sea and the adaptation of fish and marine invertebrates.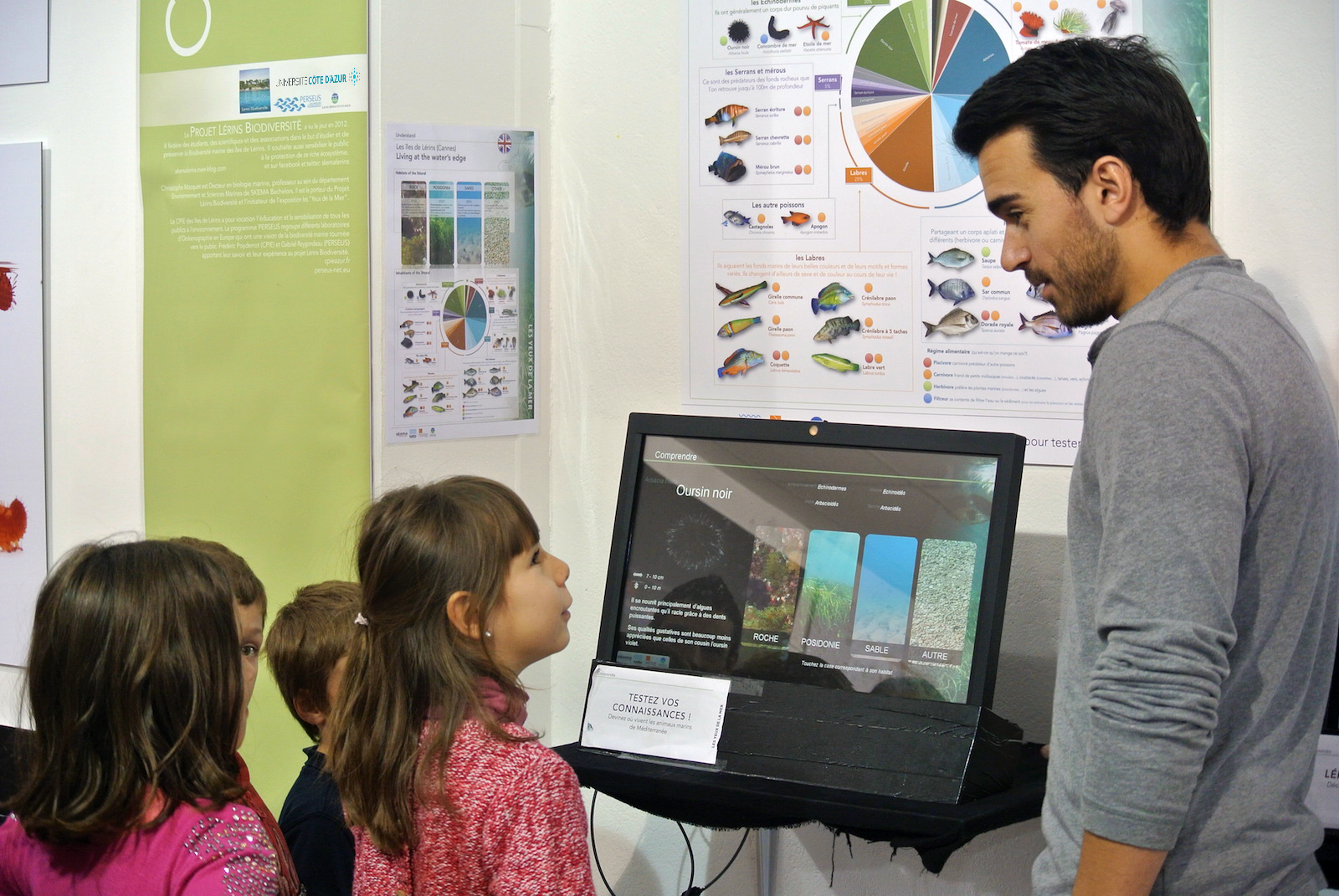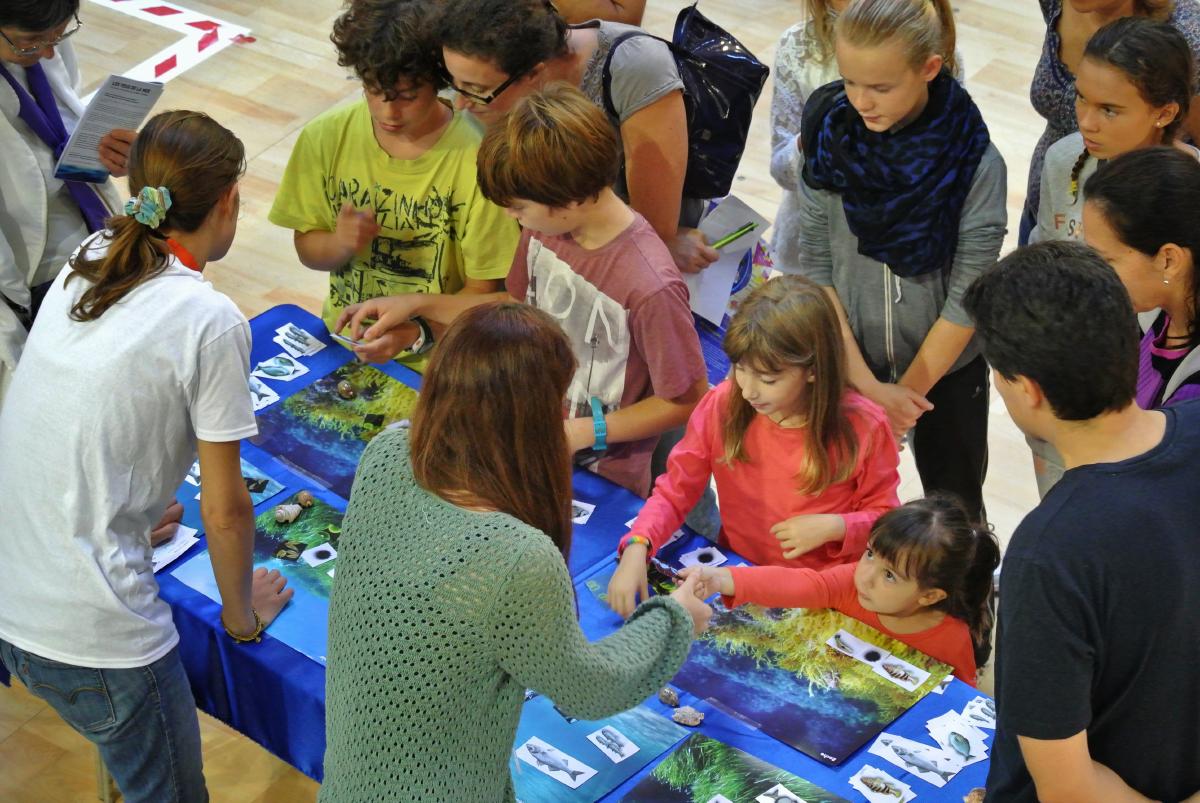 The Mediterranean Twister | Le Twister de la Méditerranée
A board game (floor) where players have to position their hands and/or feet on pads representing different Mediterranean sea animals. The idea is to use one's sense of balance to stay on one's feet while learning the names of marine animals. The aim is to be the last one on the mat, as the others have fallen off. This game is freely inspired from the Twister trademark of Hasbro Inc.