Creating lasting bonds for mutual success
Undeniably, Université Côte d'Azur has a very strong international reputation; This results in very dynamic exchanges, through cooperative programmes with more than 400 educational establishments in 68 countries. Nevertheless, the international strategy of Université Côte d'Azur has been refined to focus on a unifying factor: which is that it prefers to work with universities which share the same value matrix.
Special partnerships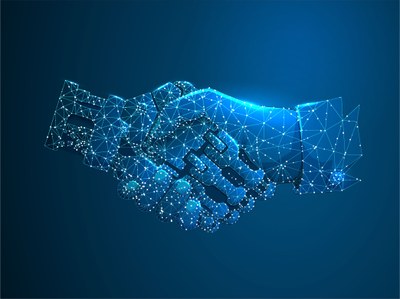 Université Côte d'Azur has developed its partnerships with higher education and research institutions based both within Europe and on other continents.
Due to their nature and intensity, some of these partnerships result in Université Côte d'Azur setting up special partnerships.
Creating a partnership with Université Côte d'Azur
Université Côte d'Azur encourages and supports the development of international collaborative projects with special partners in the fields of education, research and innovation. Contact the International Relations Division
Laval University

The partnership between Laval University and Université Côte d'Azur, which began in 2015, is based on a special and fruitful collaboration involving lecturers, researchers and students on both sides of the Atlantic.

This partnership has led to developing and monitoring joint projects:

3 leadership chairs in education,
privileged access to the Canadian Sentinel North programme with 7 partnership research projects,
1 Observatory on the Societal Impacts of Artificial Intelligence inspired by the successes in Quebec,
1 International Joint Unit, with a laboratory under development.

A joint website for the Université Laval/Université Côte d'Azur partnership, 'Together for Science' has been set up to share the results of a bold collaboration in both education and research, which focuses on respective social issues.

Danang University

The Da Nang International Institute of Technology (DNIIT) was founded in 2017 within Danang University (Vietnam) thanks to the financial support of the UCAJEDI Excellence Initiative and the Agence Universitaire de la Francophonie. It has the support of both the Vietnamese and French Higher Education and Research Ministries.

The Da Nang International Institute of Technology aims to promote transdisciplinarity and innovation in order to provide scientific solutions to certain Vietnamese societal and regional challenges. This institute is running a pilot project to predict what may happen to the Côte d'Azur ecosystem in a region experiencing high growth. In Da Nang, it runs:
* applied research projects mirroring those developed at Université Côte d'Azur,
* Master's and PhD level programmes,
* a platform dedicated to innovation,
* AUF activities to promote the French-speaking world.



DNIIT operates as an international platform for collaborative research through project-teams that develop applied research projects which include innovation and educational activities:
- 6 project-teams
- organising international conferences, international summer schools, scientific symposiums in Da Nang
- organising 2 annual innovation competitions for DU students and lecturer-researchers involving projects on the 'Smart-Campus' theme
- relocating one UCA Master's degree and 4 short training courses for academics and professionals
- support in PhD courses for DU staff (vivas for 6 theses have been held), UCA management), numerous joint publications and dynamic (incoming and outgoing) exchanges between UCA and DNIIT: >150 weeks of lecturer-researcher exchanges and +300 months of student exchanges across all levels and all disciplines.

University of Chile


The University of Chile is a long-standing partner, with whom much cooperative work has been conducted in various fields, including :

mathematics,
astrophysics,
physics,
earth sciences.

This partnership is tightly structured in order to strengthen, extend and organise such collaborative work within a strategic framework, with the support of the French Embassy in Chile.

University of Montenegro

Université Côte d'Azur and the University of Montenegro have jointly established the Balkan Institute of Science and Innovation (BISI). This institute has been created to encourage bilateral cooperation with universities in order to have a wider impact in the Balkan region.
The Balkan Institute of Science and Innovation, based at the University of Podgorica, comprises two entities :


REINOVA

A research and innovation unit working specifically on cooperative projects in applied research, innovation, scientific communication and technology transfer.


Nice CAMPUS Balkans

An educational and information unit focusing on cooperation in education, pedagogy and scientific and technological information.


Franco-Russian University

The Franco-Russian University is a consortium created in 2016 bringing together several leading establishments in both France and Russia for university-level cooperation. The Franco-Russian University is a stakeholder in the Trianon Dialogue aimed at developing closer ties with civil society in the two countries. It helps to strengthen joint projects, both in terms of higher education (double degrees, student exchanges, short training programmes) and research (joint symposiums, joint publications, etc.).

Université Côte d'Azur's partners within the Franco-Russian University are:


Ecole d'été conjointe de chimie

Ecole d'été conjointe de chimie

the National Research University of Computer, Mechanical and Optical Technologies (ITMO University)
EDHEC Business School
the National Nuclear Research University 'MEPhI' (Moscow Institute of Physical Engineering)
NEOMA Business School
the Russian People's Friendship University
the Russian Academy of National Economy and Public Administration under the President of the Russian Federation (RANEPA)
the Russian Academy of Foreign Trade under the Ministry of Economic Development of the Russian Federation (RFTA)
SKEMA Business school
European partnerships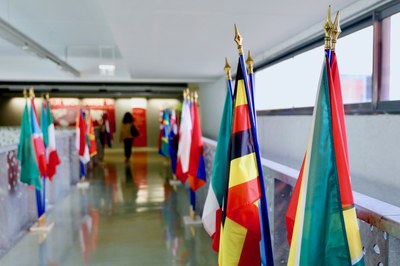 Université Côte d'Azur has placed Europe at the heart of its strategy, by appointing a Vice-President of European Issues and Local Authorities. Also, setting up the Centre for Europe and Regions in 2020, will strengthen cooperation with Europe.

Université Côte d'Azur is involved in an Alliance project with other European universities to set up an agile and innovative European university capable of meeting Europe's major societal challenges in the future.
Cross-border cooperation
University of Genoa

Université Côte d'Azur and the University of Genoa have entered into a special cross-border cooperation, which places the collaborative projects established in many fields within a permanent strategic dialogue and a high-level of their collaborative organisation, in terms of joint courses (double degrees, short programmes) and research

Italian Institute of Technology

In 2018, Université Côte d'Azur signed an agreement with the Italian Institute of Technology, whose head office is based in Genoa. This agreement established robust cooperative research programme, especially for PhD research, by jointly funding theses carried out in the laboratories of both establishments.

A joint strategic steering committee has been established to promote cooperation and jointly define scientific guidelines.

International Institute of Humanitarian Law

Université Côte d'Azur and the International Institute of Humanitarian Law (based in San Remo) have maintained a close relationship for many years. Together, the two institutions manage a cross-border university degree in International Humanitarian Law, launched with the support of the European Union (INTERREG programme). Such bonds have become progressively more rewarding by diversifying joint projects, including in the field of research.