Ocean Science, Conservation & Innovation
Connect Ocean & Society
In a world that is finally beginning to understand the importance of the ocean to our society, it is critical that scientific, societal and economic players work together. By better understanding the relationships between marine organisms and their environment, science facilitates the protection of the ocean by highlighting its value to society. At the same time, our understanding of the marine environment opens up new economic opportunities through blue growth that can help empower communities in their sustainable development.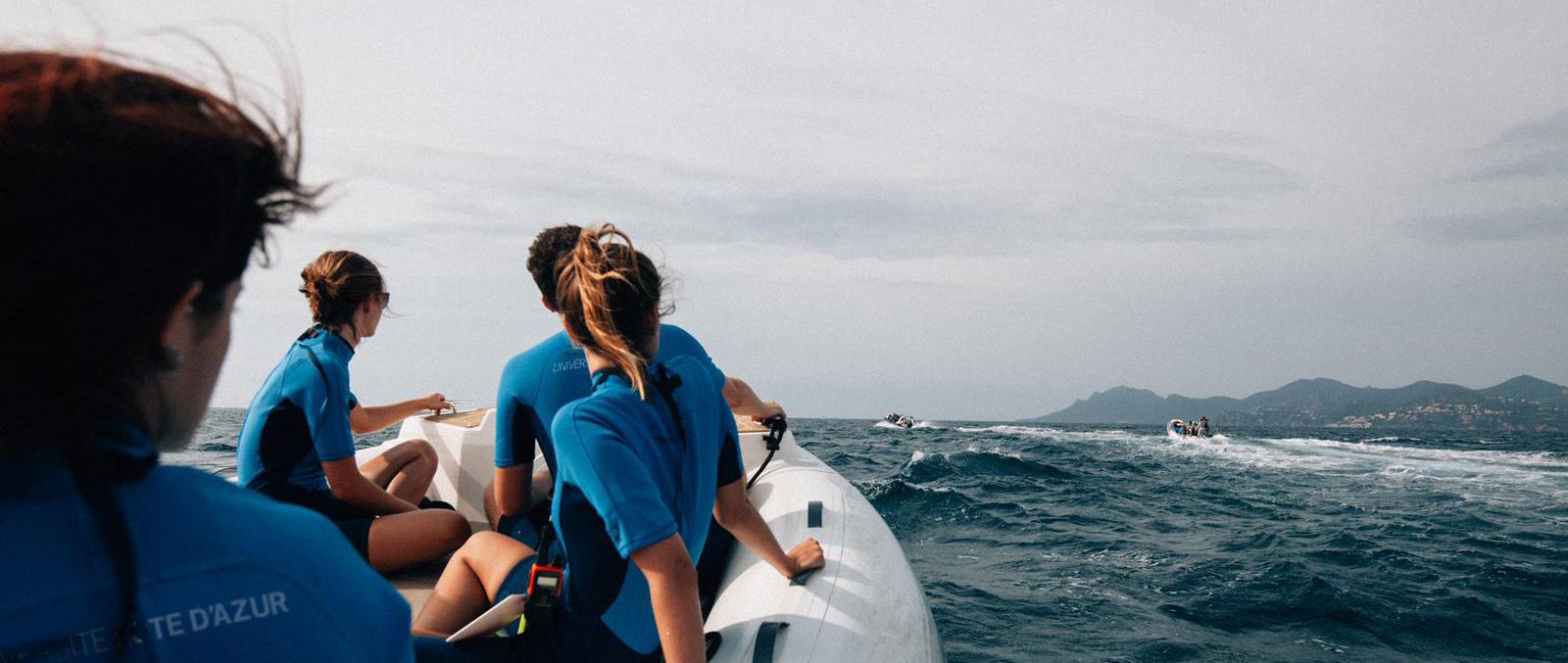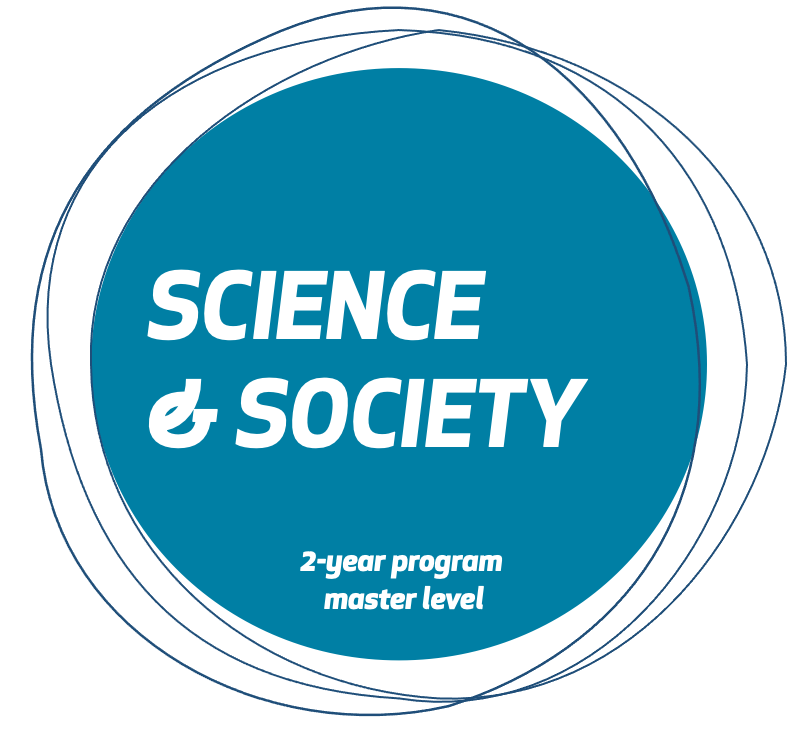 2-year program, master level
recommended fully on-site, possible partly online
to open all opportunities of the blue world: pursue a PhD to start a research career, join professional conservation, environmental consultancy, blue biotechnology, or start a blue entrepreneurship initiative
with a bachelor / licence in life science or equivalent diploma in a relevant discipline (Biology, Ecology, Ocean Science, Natural Science...) or from another discipline by taking the science booster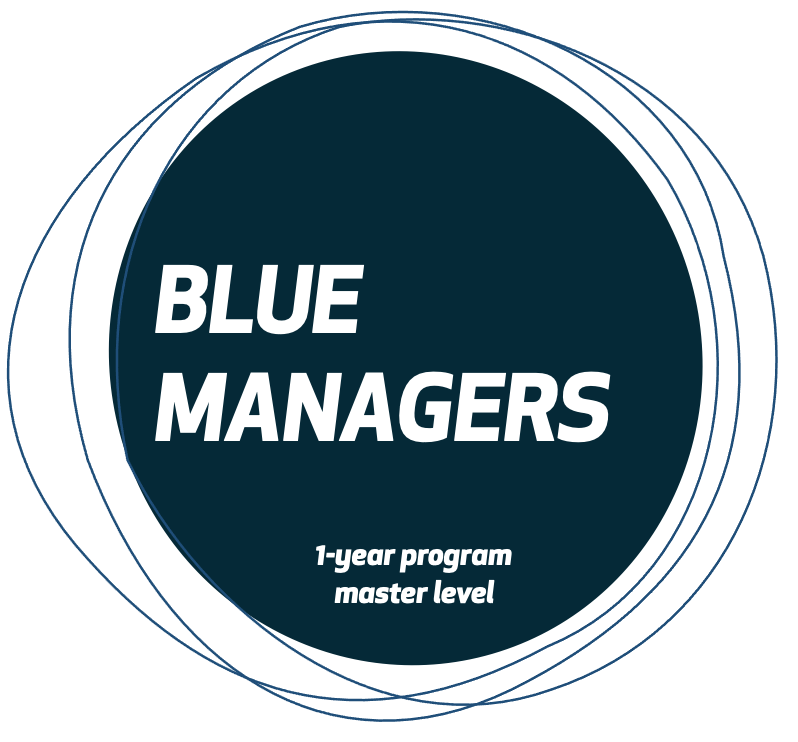 1-year program, master level
flexibility from onsite to fully online, part-time or full time
to open, boost or redirect a career toward blue growth through one of the specializations: conservation management, entrepreneurship & innovation, or human impact assessment
with a master or equivalent diploma in any discipline
What program best fits my goal?

In its main track Science & Society, the MSc in Marine Resources Science, Conservation & Innovation prepares students to pursue a Ph.D., as a prelude to their future research career. They will also be able to develop conservation projects locally or internationally. Students will have the foundations to enter the private sector, where they will be able to model the marine environment, become project managers or auditors in environmental consulting firms. Finally, they can become entrepreneurs by developing the countless marine resources that they will help to protect.

With a limited life science background, students may be interested by our Science booster certification before applying to the Science & Society track. And for professionals and for graduates from other fields who would like to redirect their career, we have designed the 1-year track Blue Managers.



How to contact the MARRES team?

If you are considering joining us, don't hesitate to contact us so that we can take the time to discuss the program that best suits your career goals.

By email: msc-marres@univ-cotedazur.fr
Make an appointment for a video chat: from our facebook profile, use the appointment tool, we will call you back very soon
Come and see us on site, it's possible: contact us and we will arrange a visit.

What about UCA & the MARRES diploma?

UCA has been officially recognized in 2020 as an experimental university. This new status helps developing a bold and independent strategy based on breaking down the barriers between education, research and innovation, and developing agility and responsiveness to harness the amazing potential for diversity represented by its 17 members, such as SKEMA Business School. UCA won in 2016 the prestigious Idex label (Initiative d'Excellence), a distinction that positions us among the top 10 of the French universities. In 2018, UCA opened 10 new education programs, all prioritizing international development, interdisciplinary cooperation and employability. MARRES is one such program.

Our graduate programs (grade "master" awarded by the French Ministry of Higher Education) are fully taught in English and welcome a majority of international students. MARRES was designed with the recent evolution of the job market in response to the emergence of the Blue growth around the world. It benefits from innovative learning methods and has been developed from a skill-based approach with potential employers. Students benefit from the scientific expertise of the laboratories of the Côte d'Azur, and the professional expertise of our partners.

The Côte d'Azur, a Blue territory?

The UCA MARRES Federative Research Institute studies all the facets of marine resources such as marine ecology, ecophysiology, ecotoxicology and applications to human health, marine biotechnologies, ecosystem modelling, law of the sea and blue economy.

Around the University, a whole socio-economic fabric is developing to promote and protect marine resources, with local authorities - such as the Nice Côte d'Azur Metropole and the Region Sud, start-ups and SMEs and non-profit associations.
Contact us
by email msc-marres@univ-cotedazur.fr


book a rendez-vous on our facebook page


Follow our adventures on Instagram

News
Graduation ceremony

Congratulations to the class of 2022!

The Blue Managers and Science Society graduates of the class of 2022 received their diplomas at the beginning of September in Nice during a gala evening welcoming students, alumni, staff and teachers.
Congratulations to all the graduates!

Check back here soon for the best of the ceremony.

Back to Lerins

The Lérins campaign continues

For its 10th anniversary, the project to study the marine biodiversity around the Lerins Islands took 40 students for 4 days on the archipelago. This experience mixing scientific and human adventure allows students to collect data that they will analyze in class later (data analysis, scientific communication...), and to discover themselves.

more about the Lérins campaign

Fall 2022 begins

The start of a new adventure

The new Science & Society class graduating in 2024 has joined our second year students, as well as a new group of Blue Managers and semester exchange students in the European consortium IMBRSea. In total, 50 students of 20 nationalities will share this year between science, conservation and innovation on marine resources.

The year began with a welcome week mixing team building and discovery of the program, followed by kick starter talks allowing students to discover the blue growth professions.

more about the MARRES events

MARRES Symposium 2022

The MARRES 2022 Symposium took place from June 27 to July 1.

Combining social events and student presentations, the symposium is an important moment for students both in Y1 and Y2 to meet again after their professional experience and present their first immersion project experience (Y1) and master thesis (Y2).
All the master thesis presentations are available here

Students prized at the Monaco Ocean Protection Challenge

Congratulations to three of our students Lara, Calli & Ilaria for their success at the Monaco Ocean Protection Challenge.

The event is organized by the Oceanographic Institute Albert 1st Monaco and the International University of Monaco. Our students proposed a business model proposal for their circular brand which supports local MPAs, selected out of 100 applications.

Our students onboard Marion Dufresne

UF

Two of our students, Lea and Ioannis, had the fantastic opportunity to join the oceanographic mission RESILIENCE onboard the research vessel Marion Dufresne.

From April to May, between Madagascar, Mozambique et South Africa, they actively participated to the scientific operations, and developed the communications strategy of the campaign, together with students from other French universities, part of the "Université Flottante".
You can follow their adventures here: https://www.isblue.fr/en/oceanographic-cruise-resilience-2022/
Start your exploration...