Ocean Science, Conservation & Innovation
Connect Ocean & Society
In a world that is finally beginning to understand the importance of the Ocean in our lives, it is essential that scientific and socio-economic stakeholders work together. MARRES was designed with the recent evolution of the job market in response to the emergence of the Blue growth around the world. Our interdisciplinary approach combined with extensive professional experiences broadens the horizon of possibilities and guides students toward a blue career.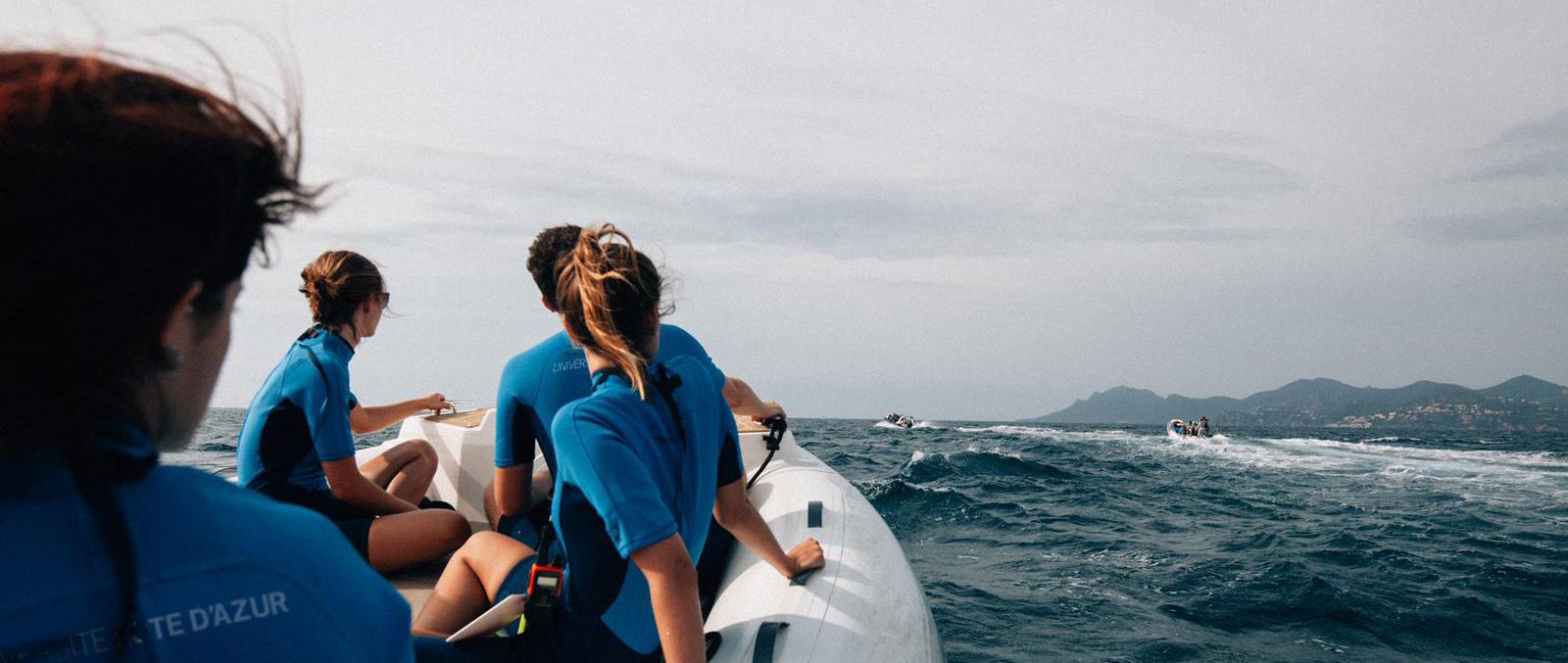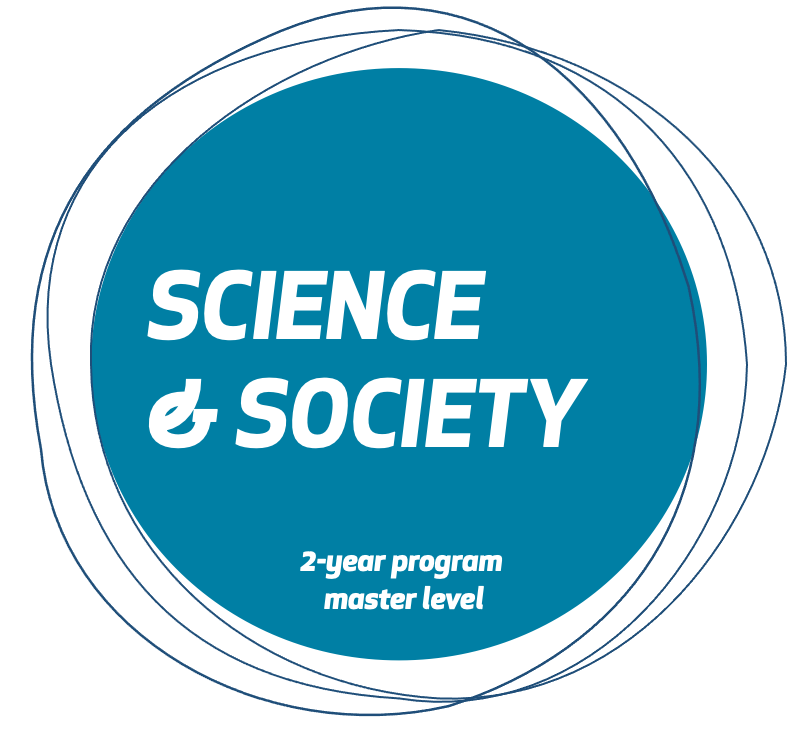 2-year program, master level
recommended fully on-site, possible partly online
to open all opportunities of the blue world: pursue a PhD to start a research career, join professional conservation, environmental consultancy, blue biotechnology, or start a blue entrepreneurship initiative
with a bachelor / licence in life science or equivalent diploma in a relevant discipline (Biology, Ecology, Ocean Science, Natural Science...) or from another discipline by taking the science booster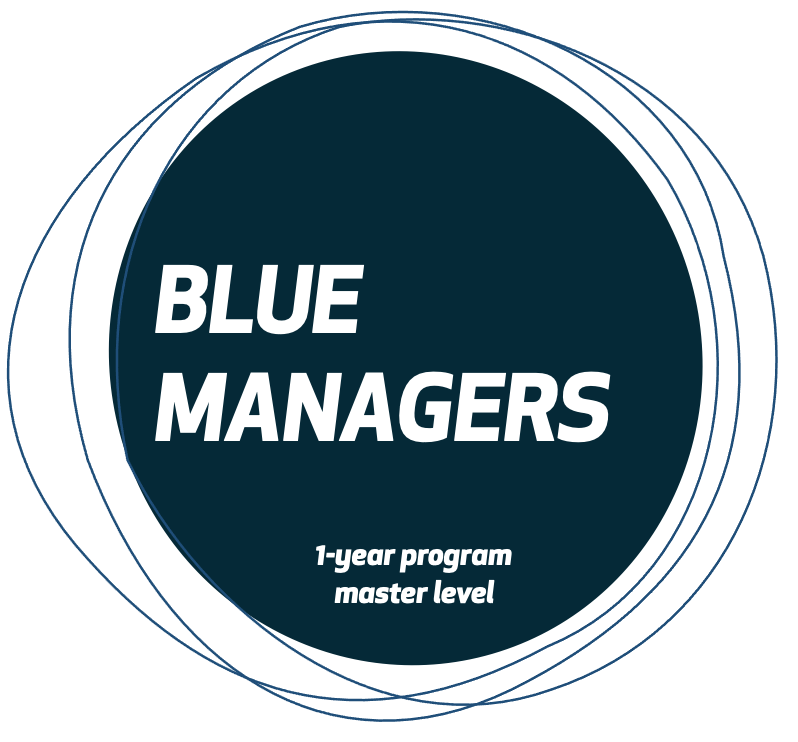 1-year program, master level
flexibility from onsite to fully online, part-time or full time
to open, boost or redirect a career toward blue growth through one of the specializations: conservation management, entrepreneurship & innovation, or human impact assessment
with a master or equivalent diploma in any discipline
Comprehensive conservation: an example of our interdisciplinary vision

Comprehensive marine conservation aims to protect marine ecosystems while also empowering coastal populations.
The two objectives are intertwined, as the health and resilience of marine ecosystems are closely linked to the well-being of the populations that depend on them.
We organized a panel conference at the 2023 Monaco Ocean Week on this headline.

Download the Policy brief (position paper)

Watch the conference



Which MARRES program best fits your goals?

In its 2-year track Science & Society, the MSc MARRES prepares students to pursue a Ph.D., as a prelude to their future research career. They will also be able to develop conservation projects locally or internationally. Students will have the foundations to enter the private sector, where they will be able to model the marine environment, become project managers or auditors in environmental consulting firms. Finally, they can become entrepreneurs by developing the countless marine resources that they will help to protect.

With a limited life science background, students may be interested by our Science booster certification before applying to the Science & Society track.

For professionals and for graduates from other fields who would like to redirect their career toward the Blue Growth, we have designed the 1-year track Blue Managers.

Contact us to have a chat about your objectives, select a time slot on our Facebook page or email us at msc-marres@univ-cotedazur.fr



How to contact the MARRES team?

If you are considering joining us, don't hesitate to contact us so that we can take the time to discuss the program that best suits your career goals.

By email: msc-marres@univ-cotedazur.fr
Make an appointment for a video chat: from our facebook profile, use the appointment tool, we will call you back very soon
Come and see us on site, it's possible: contact us and we will arrange a visit.

What about UCA & the MARRES diploma?

Open to Europe and the world, Université Côte d'Azur coordinates the higher education and research players of the Côte d'Azur, and acts as a driving force in the development of the region. We train committed and creative students, scientists and entrepreneurial leaders, as well as enlightened citizens, who influence the evolution of society. Our missions are

To provide a multidisciplinary student experience that addresses major socio-environmental challenges.
To foster innovation, entrepreneurship and social development.
To shape a humanistic and responsible community, invested in scientific, cultural and artistic outreach, in order to train competent citizens, creators of their future.

Our international postgraduate programmes (MSc, grade master awarded by the French Ministry of Higher Education) are taught entirely in English and welcome a majority of international students. MARRES was designed with the recent evolution of the labour market in mind, in response to the emergence of blue growth around the world. It benefits from innovative learning methods and has been developed from a competence-based approach with potential employers. Students benefit from the scientific expertise of Côte d'Azur laboratories and the professional expertise of our partners.

The Côte d'Azur, a Blue territory?

Our MARRES Research Institute federates all the research conducted at UCA on ocean and marine resources, in ecology, ecophysiology, applications to human health, marine biotechnologies, ecosystem modelling, law of the sea and blue economy.

An entire social and economic fabric is developing around our university to promote and protect marine resources, with local authorities (such as Nice Côte d'Azur Metropole & Region Sud), start-ups, SMEs and not-for-profit associations.
Contact us
by email msc-marres@univ-cotedazur.fr


book a rendez-vous on our facebook page


Follow our adventures on Instagram

News
The start of a new year

Embark on a fresh adventure commencing on Tuesday, August 29th, as we welcome the incoming 1st year students of Science & Society and Blue Managers programs.

That day will mark the inauguration of Welcome Week, marking the commencement of this exciting journey. Our cohort of exchange students will integrate with us in mid-September. Altogether, a group of over 50 students coming from 20+ different nationalities will collaborate to uncover optimal interdisciplinary resolutions for the socio-environmental challenges that confront our oceans.

Graduation ceremony

On September 8th, in Nice, the members of the class of 2023 will gather to receive their well-earned diplomas.

This convivial event will symbolize the culmination of their MARRES journey, spanning either one year (Blue Managers) or two years (Science & Society). Anticipation is high as we eagerly await the inspiring words from both the commencement speaker and the valedictorian, making this occasion truly memorable.

Lerins campaign

Our upcoming expedition to Lérins marks a significant milestone as our 10th venture at sea.

With optimism for favorable weather and exciting escapades, this expedition is scheduled from September 14th to 17th. All the students, accompanied by a substantial portion of our staff, will be actively engaged in gathering the annual biodiversity data around the archipelago. This dataset will then underpin our scientific approach throughout the upcoming year in quantitative analysis and communication.
Start your exploration...