Science, Conservation & Valorization of Marine Resources
Engage in an interdisciplinary and international approach to combine the scientific, economic and social potentials of the Ocean
Science & Society
In a world that is finally beginning to understand the importance of the ocean to our society, it is critical that scientific, economic and societal stakeholders work together. Science seeks to better understand the relationships between marine organisms and their environment, thus facilitating the protection of the ocean by highlighting its value to society. In parallel, our understanding of the marine environment opens up new economic opportunities in the fields of aquaculture, pharmaceuticals, cosmeceuticals, tourism, construction and energy.
What we offer
The M.Sc. degree in "Science, Conservation and Valorization of Marine Resources" prepares students to pursue a Ph.D., as a prelude to their future research career. They will also be able to develop conservation projects locally or internationally. Students will have the foundations to enter the private sector, where they will be able to model the marine environment, become project managers or auditors in environmental consulting firms. Finally, they can become entrepreneurs by developing the countless marine resources that they will help to protect.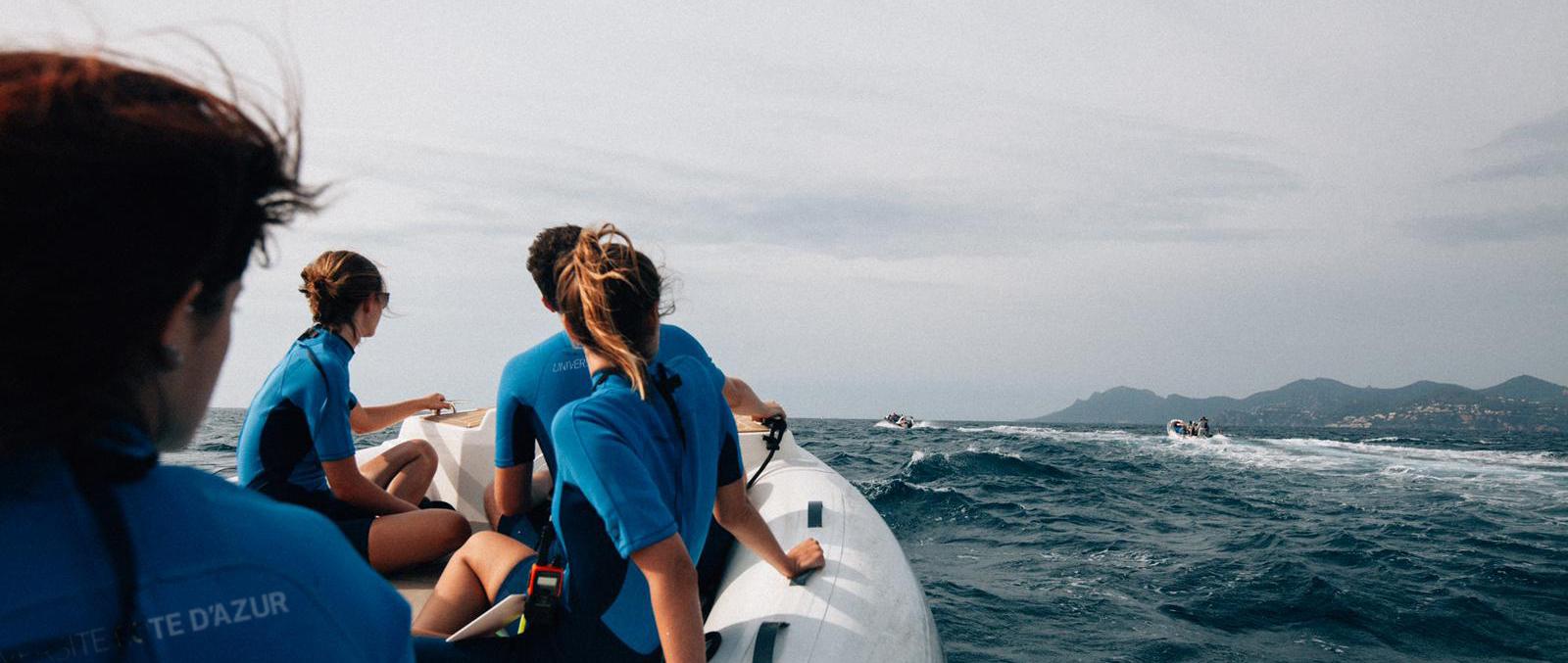 The MARRES programs
Main objectives: pursue in PhD to start a research career, join conservation, environmental consultancy, biotechnology industry, or start your blue entrepreneurship initiative
Duration: 2 years - Recommended on-site, possibly partly online.
Requirements: Bachelor / Licence in Life science or equivalent diploma in relevant discipline
The level-up training
Main objectives: apply to the MSc. MARRES without a solid life science background / acquire basic knowledge in life science
Duration: 3 months (March to May) - Fully online
Requirements: Undergraduate level (at least 2 years in the higher education) in a non Life science discipline
The certification for Blue managers
Main objectives: open/boost/redirect your career toward Blue Growth
Duration: 1 year - On-site or online
Requirements: 3+ year professional experience (any sector) and/or graduate diploma in another discipline
News
Applications for Fall 2021

The application platform for the MSc. program (Fall 2021 intake) is open until June 15, 2020.

Interested candidates are invited to get more information on the program on this website (program, immersion projects, student life...). All the elements to apply are available on the "Join us" section. Applications for the level-up program (for students aiming to join the MSc program with no life-science background) and for the one-year certification for Blue Managers will be possible from mid January 2020. You can contact the student office from now.

Covid-19 situation and distant learning

The program is designed to be taken partly with the distance. Most of the modules offer a flexible distant learning approach. Lectures are mostly recorded as short video capsules combined with more practical activities and face to face sessions mostly take place in the French afternoons to be compatible with American, European and African time zones. Even if we strongly recommend students to join us physically on-site, it is possible to actively participate to the next semesters online.

Discover MARRES on our social media

Check all our videos on our Youtube channel: official videos to discover the program and learn how to apply, videos made by the students on how they see the program, recording of the student presentations in various classes...