A Flexible Plasma Torch
- F. Cauneau -
A new plasma torch as a "clean" alternative to harmful combustion industrial processes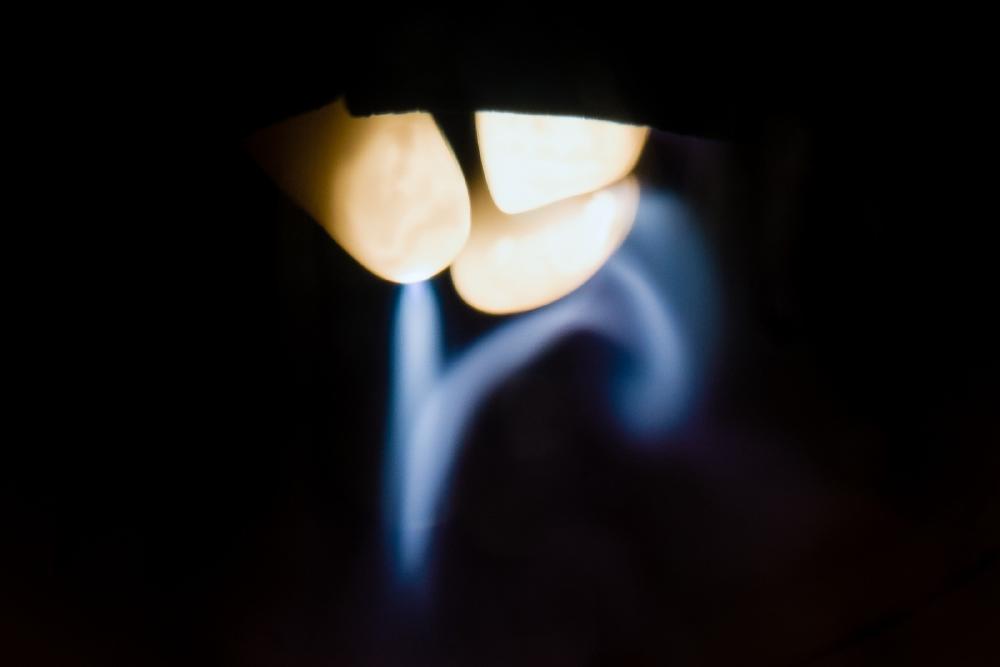 Academy 3 highlight
The FLEXTOR torch is devoted to material synthesis in new extreme conditions. FLEXTOR thus provides a unique opportunity to develop new industrial processes for material design, and to study extreme natural phenomena and conditions such as those encountered near stars.
The project
In industry, many processes make use of combustion, which is becoming increasingly recognized as harmful for the environment, climate, and life. One of the most common combustion processes is oil cracking achieved by bringing hydrocarbon to flame temperature to obtain new chemical components of interest. This involves the combustion of part of the hydrocarbon, and this combustion leads to harmful CO2 emissions in the atmosphere. Therefore, for environmental and economic reasons, industrial processes originally based on classical combustion are progressively being replaced by processes based on electricity.
The goal of this project is to set up a new experimental facility using new plasma technology to bring various materials to high temperature. Plasmas are the fourth state of matter. They can be described as a gas where some of the atom electrons are free. This makes those electrons capable of reaching very high temperatures when an electric field is applied. The new plasma torch we are building, FLEXTOR, uses this technology. It will thus provide an efficient alternative to combustion that will be useful in many situations. For example, it should provide for the first time the opportunity to crack fuels and produce electricity by using only the hydrogen they contain. It should also allow us to directly synthetize nanomaterials from various elements (Carbon, Silicium, Titanium, etc.). So far, we have used it to bring meteorite components to plasma temperatures of 3000-5000°C. This original experiment at extremely high temperatures close to those in stellar environments allowed us to reproduce the dust and mineral formation processes observed in the surrounding of some types of stars.
FLEXTOR thus provides new possibilities for academic and industrial research on advanced plasma processes. We plan to share the new FLEXTOR instrument with the PLENESYS start-up which is working on electrification and decarbonizing processes in industry. FLEXTOR will allow that company to extend the conditions of their experimental tests to extreme situations.
The +
The originality of the project is to combine different scientific fields and different applications, industrial and academic. This allows the FLEXTOR plasma torch to address various problems involving materials of anthropogenic or inorganic origin, as well as terrestrial and extraterrestrial materials and processes.
What's next?
We have achieved the first phase of the project which was to bring together the components allowing the setup of FLEXTOR. We will then conduct the first tests during the year beginning in 2019. We anticipate breakthrough results in the domains of advanced materials and energy transition, on topics such as power to gas cycles, new processes for liquid biofuels synthesis, and creation of new materials.
Project information
Scientific domain

Plasma Physics, Thermochemistry, Condensed Matter Physics, Cosmochemistry and Astrophysics

Theme

Industrial Processes for Thermochemical Conversion

Key words

Plasmas

Thermochemistry

Stellar and Circumstellar Condensation Processes

Total budget : 23 k€

13 k€ from Academy 3
10 k€ from Aademy 2

Students inolved

THAKER Abhishek (India, Lagrange undergraduate internship)

Partner laboratories

LAGRANGE

PLENESYS

International collaboration

FEGLEY Bruce and LODDERS Katarina, Washington University in St. Louis, USA.

Project members

CAUNEAU François

LIBOUREL Guy

TAKALI Sabri