BOOST training directly at the premises of Institut Sophia Agrobiotech
First laboratory on biocontrol in France
International research institute funded by INRAE, Université Côte d'Azur and CNRS (UMR INRAE 1355, UCAJEDI, CNRS 7254)

Address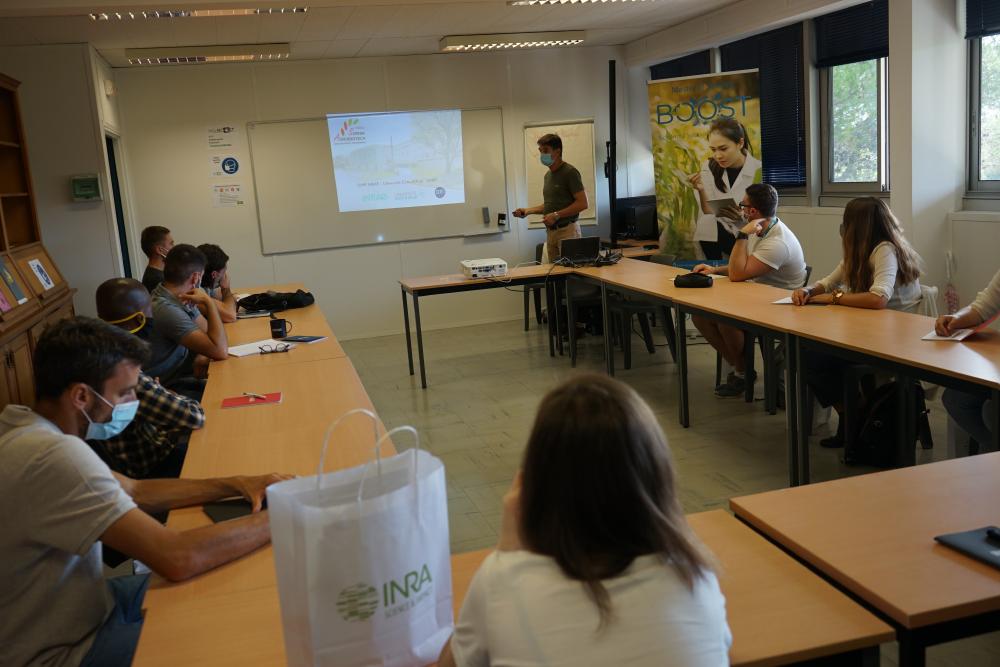 The BOOST classrooms are about
20km away from the city of Nice
. BOOST classrooms are located at
Institut Sophia Agrobiotech.
Address: 400 route des Chappes - 06903 Sophia Antipolis - France
However, note that a few lectures and activities may also take place at Parc Valrose (06108 Nice) or Parc des Lucioles (Route des Lucioles – Sophia Antipolis).
Outside the BOOST campus, students can reach shops and restaurants just a few minutes walk away (location called Saint-Philippe).