A full set of knowledge and a customizable training program
The duration of BOOST MSc is two years: the academic program is split into two years with 60 ECTS credits for each.
The language of instruction and examination is English.
Full-time program. All courses are mandatory.
Customizable training program thanks to mentored professional projects and internships.
BOOST School: one full week to meet with the experts of the field!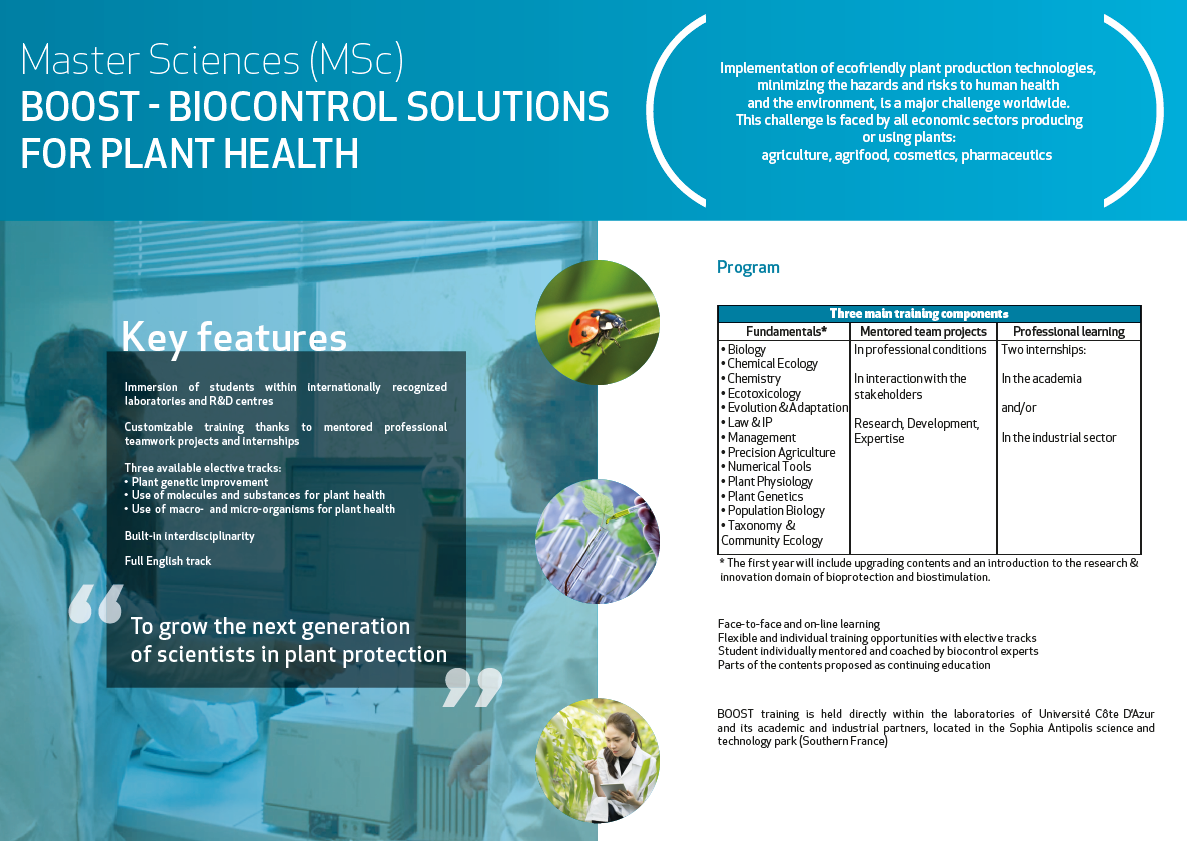 Onsite training
BOOST training directly at the premises of Institut Sophia Agrobiotech, the first laboratory on biocontrol in France.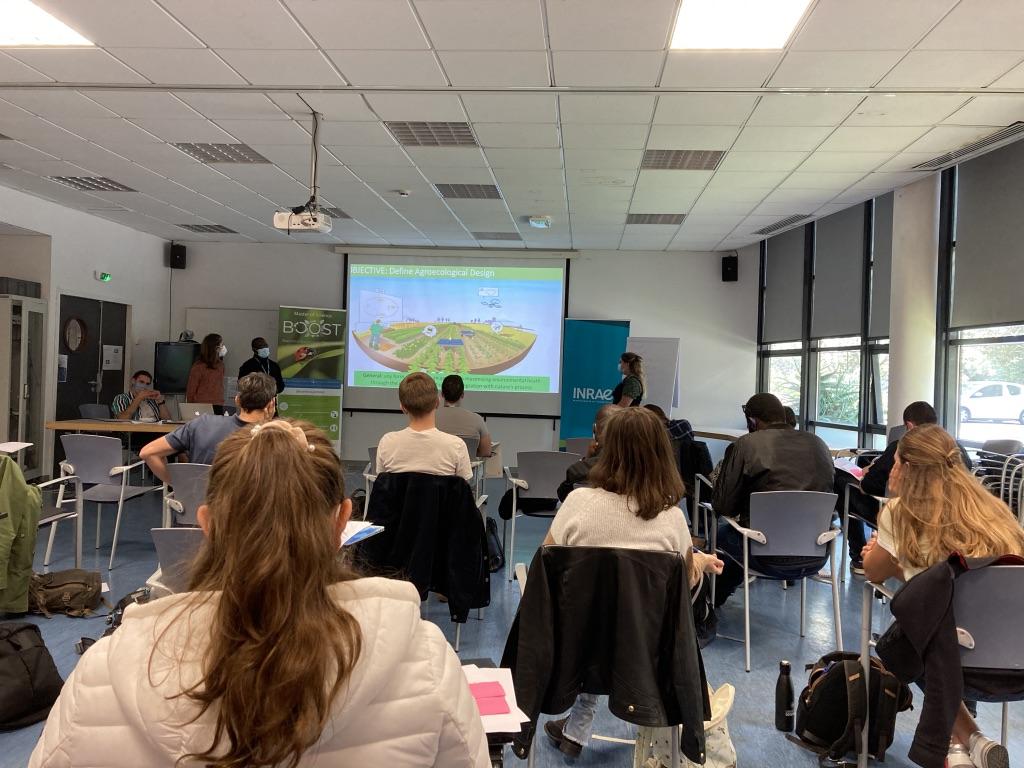 Online training
So that your studies can continue uninterrupted, when needed, we move BOOST activites online with Zoom classes and our Learning Management System. Supporting our students is a top priority.




Lab discovery
Mentored project is a unique opportunity to discover research at Institut Sophia Agrobiotech!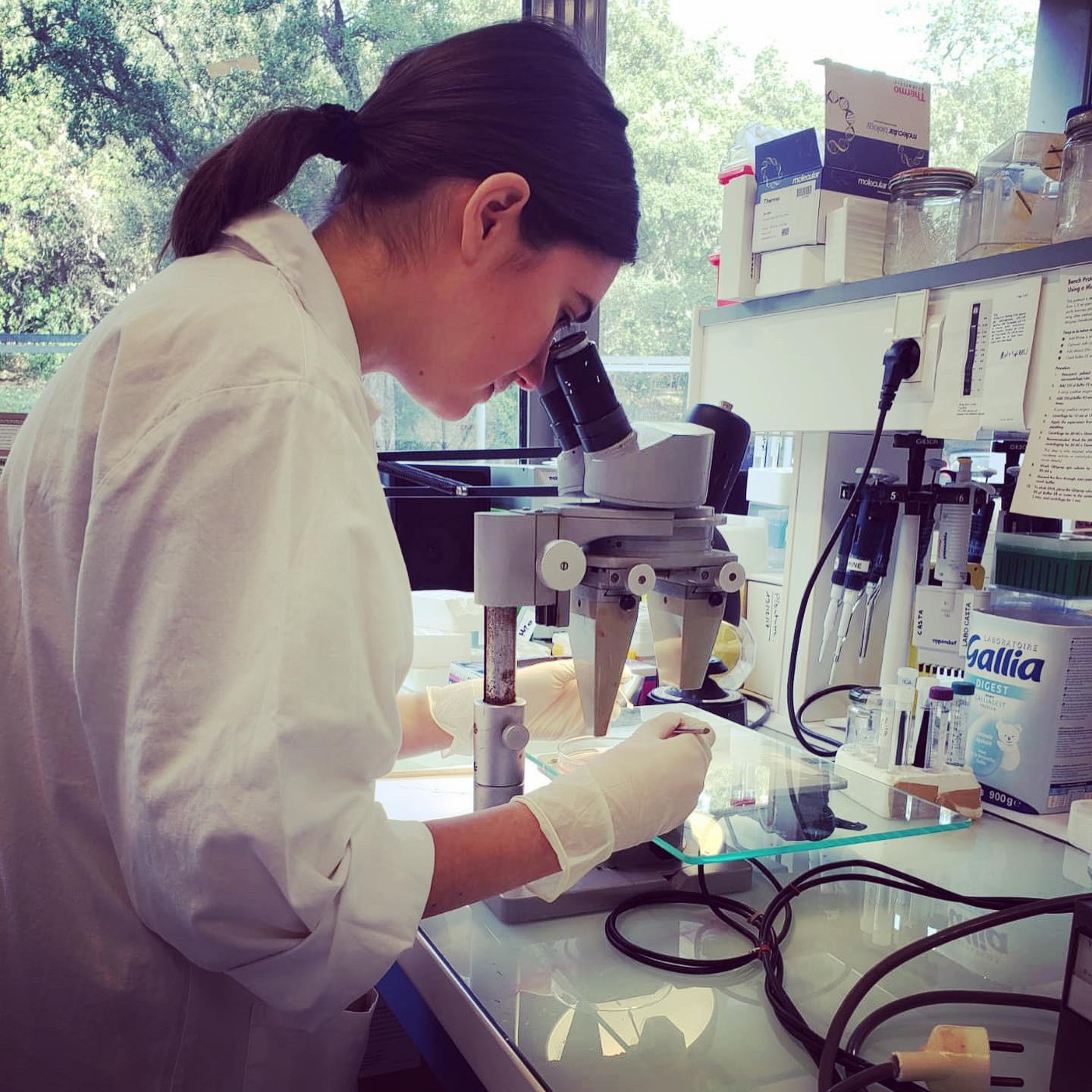 Internship and master's thesis

Semesters 2 and 4 of the BOOST MSc program are dedicated to internships and a Master's thesis:
4 months in MSc1 from March/April to June/July (can be up to 6 months upon request);
6 months in MSc2 from January to July.

BOOST School
The first academic year starts with a BOOST School of one week, where seminars offer an excellent introduction to Biocontrol and Biostimulants. The core lectures are all given by scientists and non-academic partners exhibiting a huge background in this area. Through workshops and plenary lectures the BOOST School program covers all aspects of plant health management from case study to research and innovation. The BOOST School also gives students a chance to discuss these topics informally with the experts.