Applications are now closed!
Stay tuned for the academic year 2022-2023.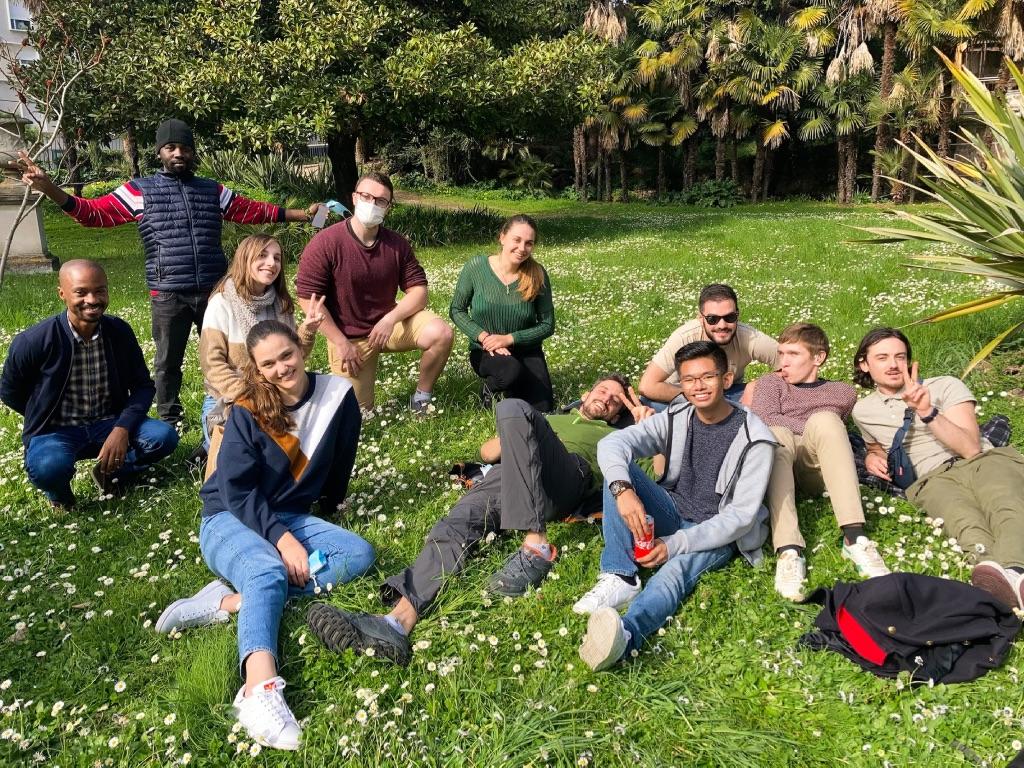 Eligible students hold a bachelor's degree (180 ECTS credits or equivalent with certified translation in English) and wish to specialize in research & innovation on plant genetic improvement, biological control, defense stimulation or biostimulation.

European and non-European students are welcome to apply to BOOST MSc!
STEP1: Prepare your documents

Documents to provide are listed below:

CV (in English or in French)
Cover/Motivation letter (needs to be in English – letters written in French will not be accepted)
Copy of your passport, copy of your previous diploma and copy of your grades. These documents must be translated (in English or in French) and officially certified. Students who are in their final bachelor year will need to send a certificate of registration instead of the diploma. However, a diploma is compulsory and must be sent as soon as possible and no later than the end of July
2 letters of recommendation. Letters of recommendation are compulsory. They can be written by a professor or a non-academic relation (internship chaperone for instance). The minimum is two, but you may submit more if you wish
Optional: proof of good English competencies (TOEFL, TOEIC or equivalent). This document is not compulsory. If the application is of interest for BOOST MSc, English level will be evaluated during the BOOST interview by Zoom (see step 3)

PLEASE NOTE

When opened, applications are considered every month
Be aware that the sooner you complete your application the better for the administrative procedure, especially VISA requests
Incomplete applications will not be taken into consideration. It is your responsability to make sure that it is complete and that all required supporting documents are attached in the appropriate format

STEP 2: Apply to BOOST MSc

Please refer to the complete details and user guide of the application process on the Université Côte d'Azur ecandidat application website.

When the BOOST online application is open and all your documents are ready, fill your application form online and submit your documents electronically on the Université Côte d'Azur ecandidat application website

Once you have included all the required documents, click on the green button to validate your application on the Université Côte d'Azur ecandidat application website
Check your application status on the Université Côte d'Azur ecandidat application website

STEP 3: BOOST interview

If your application is of interest to the BOOST MSc team, you will be invited to an interview, by Zoom (zoom link will be sent by email; no need to install Zoom).

15 minutes to discuss with the BOOST committee
in English

Appointment for the interview and results will be sent by email.

STEP4: Confirmation of nomination

Once you have received an acceptance email from BOOST, you must confirm your nomination on the Université Côte d'Azur ecandidat application website.


UCAJedi Idex scholarship for 10 best applicants!

Partial and full Idex scholarships are available to help you finance your MSc studies at Université Côte d'Azur.
E-mail your application to: msc@univ-cotedazur.fr
The E-mail title should be: Idex Scholarchip + MS BOOST + Your Lastname
Deadline is June, 15th 2021.



Stay connected with BOOST!