UCAJedi Idex scholarship for 10 best applicants!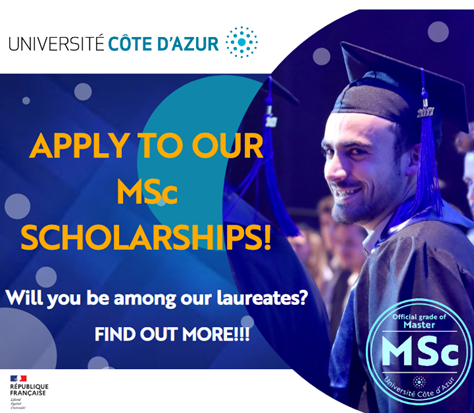 Each year Université Côte d'Azur awards 10 Idex scholarships to the best MSc candidates. The recipients of these grants of excellence will be exempt from tuition fees and will receive a stipend of €5,000.


BOOST program is also eligible

for French embassy scholarships
BOOST program is not eligible for CROUS scholarship
Other funding opportunities
Some institutions/home countries offer scholarships and/or allowances for educational programs. If opportunities are available to you, please feel free to get in touch with the BOOST team (master-boost@univ-cotedazur.fr). We are willing to help you get the resources you need!