Marine Noise in the Ligurian Sea: From Systematic Signal Analysis to Impact on Marine Species
- A. Galve, P. Guidetti & J. Lebrun -

Anthropogenic noise in the Ligurian Sea threatens marine species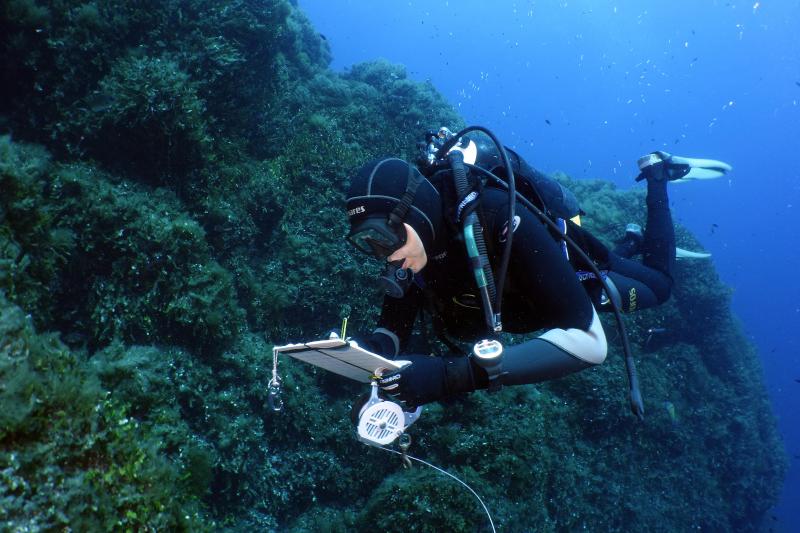 Academy 3 highlight
The NAUTILUS project brings together experts in marine biology and ecology, geosciences, acoustic signal processing and artificial intelligence to observe and evaluate a major ecological hazard: marine noise, and its impacts on key marine species in coastal and offshore habitats in the Ligurian Sea.
The project
The undersea environment has long been described as a silent world. Research carried out in recent decades, however, has raised a growing awareness about sounds and noises as important components of the marine environment. Marine noise consists of biotic (produced by animals such as fish and mammals), abiotic (e.g., breaking waves, currents, ice breaking), and anthropogenic sounds (e.g., sonar, seismic prospecting, drilling, recreational and fishing vessels, shipping). The sum of these noise sources is referred to as the soundscape. The rise of global urbanization, industrialization and trading has resulted in a dramatic increase in anthropogenic noise, recognized as a major global pollutant in the 21st century. Anthropogenic noise may impact a large variety of marine animal species, with consequences ranging from no effect to major repercussions (e.g., behavioral alterations or stress induction, negatively impacted co-specific interactions, survival and reproduction) or even immediate death.The NAUTILUS project builds upon a multidisciplinary collaboration among researchers in marine biology and ecology, geosciences and acoustic signal analysis to provide essential information on the soundscape in the Ligurian Sea and its impacts on marine organisms that play key roles in the local marine ecosystems (i.e., bony fish and cetaceans).

The project started recently, and in the summer 2019, we deployed two types of instruments (some of which are usually used for earthquake recording), offshore Villefranche-sur-mer, Saint-Jean-Cap-Ferrat and Eze: short-term listening and high frequency hydrophones, and long-term listening, lower frequency hydrophones. These instruments recorded the soundscape (i.e., acoustic waves) for the first time in the Ligurian Sea, at sites that were Natura 2000 labeled by the EU. Meanwhile, we collected juvenile sparid fish data and samples in the three sites. Based on these data and on earlier seismological datasets (acoustic and seismic waves), we are currently developing machine-learning-based algorithms to automatically extract the signal information from marine noise and marine mammal activity in the Ligurian Sea (along with other type of relevant information in the recordings). This automatic extraction should help us to discriminate, estimate and map the various sources of marine noise in the Ligurian Sea, and examine their local impact on key species.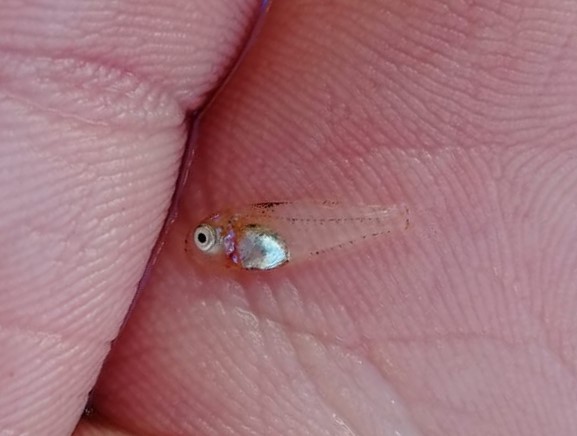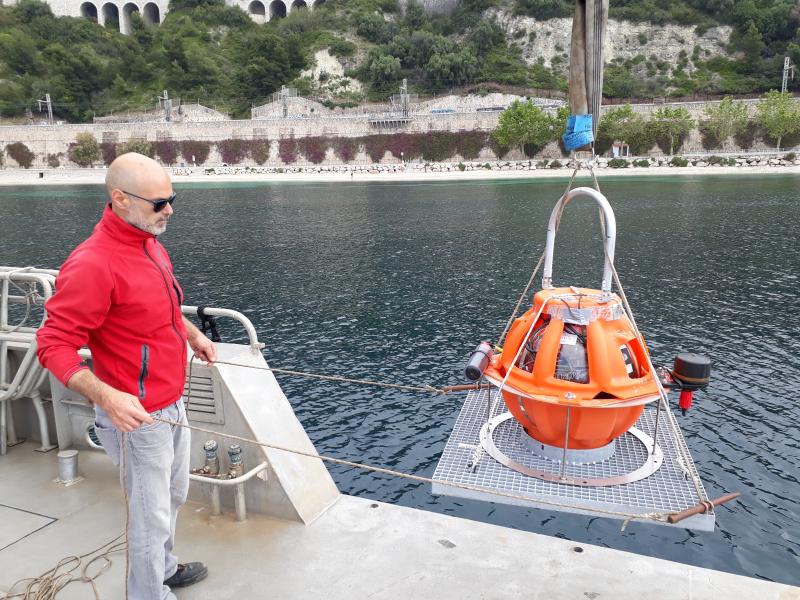 The +
At a time when the Nice metropolitan area is trying to establish policies for the preservation of nature, we totally ignore whether the noise produced by summer recreational activities has any negative impact on key organisms in our marine ecosystems. NAUTILUS tackles this critical question for the first time. NAUTILUS integrates expertise and cutting-edge science in biology, marine geosciences and artificial intelligence to both record the marine noise in the Ligurian Sea and to examine its impact on key species such as seabream and fin whale.
What's next?
We will use the approach pioneered in the NAUTILUS project to investigate the impact of marine noise on other species and in other geographical areas. To enhance recorded signals, we will use cutting edge marine instruments such as OBS, optical fibers and MERMAIDs. If we can obtain additional funding from the ANR or European funding agencies, we will create a living multidisciplinary library of marine noise signals that could be used by both public and private stakeholders.
Project information
Scientific domain
Biology, Ecology, Marine Seismology, Data Science


Theme

Soundscape, Machine Learning, Fish Abundance, Behavior and Growth

Key words

Marine Noise,

Human Activity,

Acoustic Signal,

Fishes

Fin Whales

Total budget

109.662 k€ including :
103.662 k€ from Academy 3

Students inolved

Di Franco Eugenio (UCA), PhD


Partner laboratories

iBV, UCA

CHU de Nice

CHORUS

LOV

CIRM


International collaboration

Stanford University

Project members

GUIDETTI Paolo

SABOURAULT Cécile

RISSO Christine

GUIBBOLINI Marielle

PIERSON Patricia

DERIJARD Benoit

ROSSI Francesca

DI FRANCO Antonio

SPENNATO Guillaume

PRIOUZEAU Fabrice

DI FRANCO Eugenio

HABIB Dominique

VIROLLE Thierry

VERANDO Patrick

TURCHI Laurent

DI IORIO Lucia

MICHELI Fiorenza

IRISSON Jean-Olivier

PARIS François

LEGRAND Olivier

KUHL Ulrich

GALVE Audrey

LAIGLE Mireille

RIVET Diane

DE BARROS Louis

SLADEN Anthony

REGNIER Marc

FONT Yvonne

DESCHAMPS Anne

YATES Ben

OREGIONI Davide

BLETERY Quentin

LEBRUN Jerome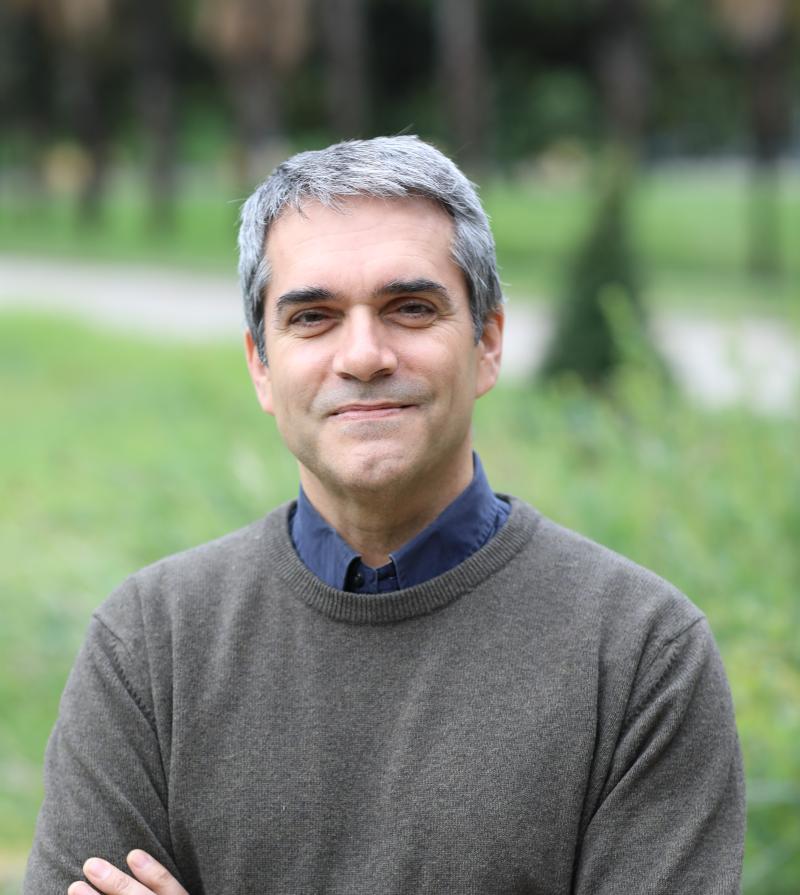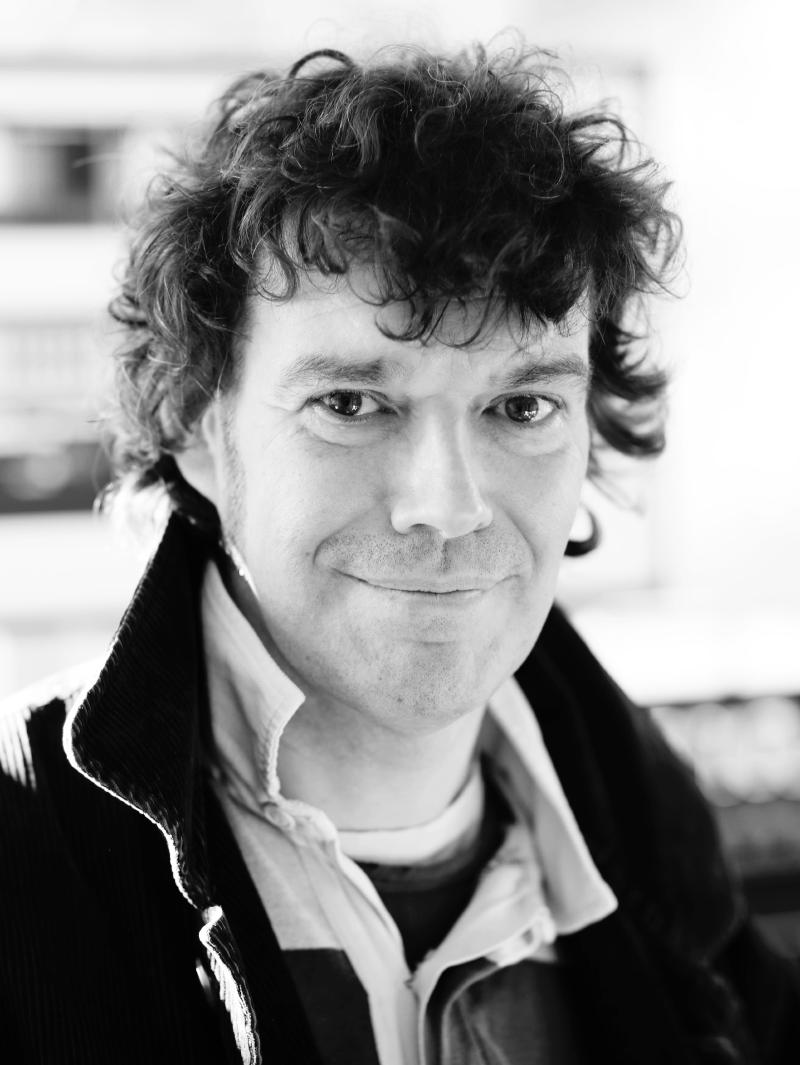 Project valorization
Publication:
E. Di Franco, P. Pierson, L. Di Iorio et al. - Effects of marine noise pollution on Mediterranean fishes and invertebrates: A review.
Marine Pollution Bulletin 159 (2020) 111450 - Elsevier https://doi.org/10.1016/j.marpolbul.2020.111450
Meetings & communication: