Bacillus thuringiensis var. kurstaki sensing by the innate immune system: impact on non-target animals and human health
- A. Gallet & L. Boyer -

Organic food might not be that healthy: the case of Bt insecticide and its impacts on health and environment.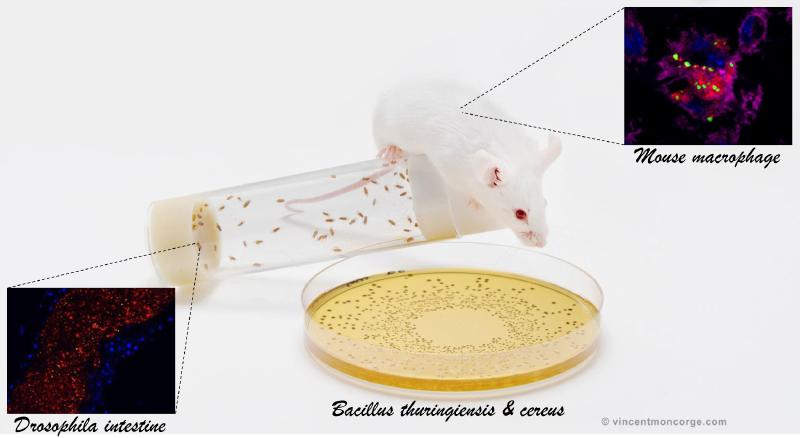 Academy 3 highlight
This project combines medicine, immunology, cell biology and ecotoxicology to investigate the impact and risks on human health and environment of a bioinsecticide, Bt, currently broadly used in agriculture. It thus addresses an important health hazard related to anthropogenic activities and the current transition to sustainable agriculture.
The project
The use of chemical pesticides is currently controversial and disputed in the public, mainly because of their detrimental effects on both the environment and human health. An emerging solution to limit these chemical pesticides is to replace them by biopesticides based on living organisms or natural products. Because the agricultural world is shifting towards more sustainable agriculture, sales of biopesticides are currently increasing at an extraordinary rate. Among these biopesticides, Bacillus thuringiensis (Bt) spores represent 50% of the current sales. Bt is a toxin-producing bacterium that specifically kills pests and is thus widely used in organic farming. Bt spores are therefore present in feed and food. Yet Bt belongs to the same family as the well-known food poisoning bacteria Bacillus cereus (B. cereus). Our hypothesis is that this resemblance could be indicative of potentially adverse effects of Bt on the environment and human health. To examine this hypothesis, we have gathered a large team of engineers, scientists and clinicians interested in agronomy, immunology, microbiology, environment and human health, and have been collaborating to analyse how the immune response of the host reacts to the presence of Bt. Our first data show that both Bt and B. cereus spores escape the innate immune system of the host so that the bacteria persist for a significant time in the host's digestive tract. This observation suggests that Bt biopesticides may have an impact on human health. We will expand these analyses, especially to address, for the first time, whether Bt could be confused with B. cereus and be responsible for pathologies mistakenly attributed to B. cereus. We will also assess the ratio of Bt involved in food poisoning and bacteremia. We anticipate that our results will be of prime importance in the current context of the transition to sustainable agriculture.
The +
This study is the first to address the ability of bacterial spores in general, and Bt in particular, to activate innate immune responses in vertebrates. This multidisciplinary project will be achieved thanks to the collaboration of three UCA research teams working in different fields.
What's next?
If our results demonstrate that Bt activates innate immunity in vertebrates, we will seek to investigate underlying molecular and cellular mechanisms. To do this, we will apply for additional funding from the ANR and the ERC.
Project information
Scientific domain
Immunology, Microbiology, Agronomy & sustainable agriculture


Theme

Human health and environment: one health concept

Key words
Bioinsecticides
Bacillus thuringiensis (Bt)
Bacillus cereus
Innate immune response

Total budget

440.4 k€ including :
225.4 k€ from Académie 3;
5 k€ from Académie 4;
210 k€ from the ANSES

Students inolved

HACHFI Salma, PhD student co-supervised by L. Boyer and A. Gallet
BARRIGAH-BENISSAN Koko, Master 2 student (Interne en
Pharmacie DES IPR) supervised by R. Ruimy


Partner laboratories

Laboratoire de Bactériologie Clinique, Centre Hospitalier Universitaire
de l'Archet II - Université Côte d'Azur.
Team "Bacillus", Unité "Staphylococcus, Bacillus et Clostridium",
Laboratoire de Sécurité Alimentaire – Anses, Maisons-Alfort.

Project members

GALLET Armel
BRUN-BARALE Alexandra
ESPOSITO Marie-Paule
HACHFI Salma
BOYER Laurent
MUNRO Patrick
RUIMY Raymond
LOTTE Romain
BARRIGAH-BENISSAN Koko
BONIS Mathilde
CAUQUIL Alexandra
DUBOISSET Arnaud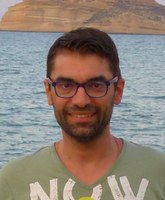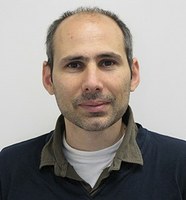 Project valorization
Publications:
Conferences:
Transcriptomic analysis of the Drosophila melanogaster digestive tract after ingestion of low doses of Bacillus thuringiensis kurstaki (Btk) bioinsecticide". Alexandra Brun-Barale, Agnès Paquet, Nicolas Pons, Marcel Amichot, Olivia Benguettat, Corinne Rancurel and Armel Gallet. cjm3-2019 : Immunologie intégrative des insectes : contrôle des infections. 24-28 juin 2019 Roscoff (France).
"Bacillus thuringiensis var.kurstaki sensing by the innate immune system: Impacts on non target organisms." Salma Hachfi, Alexandra Brun-Barale, Olivia Benguettat, Marie-Paule Nawrot-Esposito, Laurent Boyer and Armel Gallet. cjm3-2019 : Immunologie intégrative des insectes : contrôle des infections. 24-28 juin 2019 Roscoff (France).