ABOUT THIS MSC
The MSc Data Science & Artificial Intelligence is one of 9 International Master of Science programs, created within the framework of the
Initiative of Excellence UCA JEDI.
These programs are Master of Science degrees that are fully recognized and accredited by the French Ministry of Higher Education, Research & Innovation since March 17, 2020.
The MSc Data Science & Artificial Intelligence is an MSc awarded by
Université Côte d'Azur
.
The MSc Data Science and Artificial Intelligence is a 2-year MSc at Université Côte d'Azur. It provides training in data science & artificial intelligence methods, emphasizing mathematical and computer science perspectives. Students will receive a thorough grounding in theory, as well as learning the technical and practical skills of data science & Artificial Intelligence enabling them to apply advanced methods of data science to investigate real world questions.
The core courses will provide students with comprehensive understanding of some of the most fundamental aspects of data, computational techniques and statistical analysis. The program will combine traditional lectures with computer lab sessions, in which students will work with data to complete hands-on exercises using programming tools, and analyze real data provided by professionals who are working in the industry.
The MSc Data Science and Artificial Intelligence also leads to Ph.D. programs in the area of applied mathematics and computer sciences.
KEY FEATURES
Master of Science (MSc)
Initial training / Executive Education
Accessible for resumption of studies
Sophia Antipolis campus
Program taught entirely in English
Duration : 2 years full-time
Applications are open for the university year 2022-2023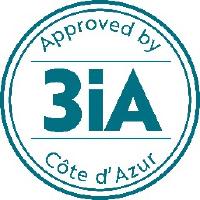 MSc Data Science & AI presentation by students and professors
UPDATE - Current health Situation - Covid 19 in France