The power of diversity
The MARRES students are fully part of the richness of the program.
The variety of cultures, ages, backgrounds, and career goals participate in opening up students' perspectives around marine resources.
Since 2018, our 100 MARRES resident and exchange students have represented 25 nationalities, coming from various fields such as biology, environmental science, chemistry, oceanography, engineering, economy and communication.
I chose the MSc. MARRES because it valorizes my role as a marine professional. By giving me the chance to learn from teachers coming from disciplines such as business management, ecotoxicology research and international policy, I get to explore perspectives of marine sciences, as well as widening my network. Besides, lessons are combined with a range of opportunities to develop my practical skills, such as the participation in events and, of course, our Immersion Project, which gives hand-on experience on my fields of interest and an option of exploring new ones. Finally, being students coming from all around the world generates a very stimulating environment to learn and to enjoy the assets of the French Riviera.
Florina, from Colombia
I chose Université Côte d'Azur and the MSc. MARRES because more than offering a pretty incredible living environment on the French Riviera, this program is very innovative. At MARRES we are taught more than marine biology! The international and multidisciplinary approach with courses in law applied to the marine environment and entrepreneurship, for example, really helps to explore the vast opportunities that Ocean can offer. A plus of this Master is the facilitated access to the professional world directly in first year, through the immersion project. It allows to discover and test your interests.
Falco, from Saint Vincent and The Grenadines
MARRES TO THE WORLD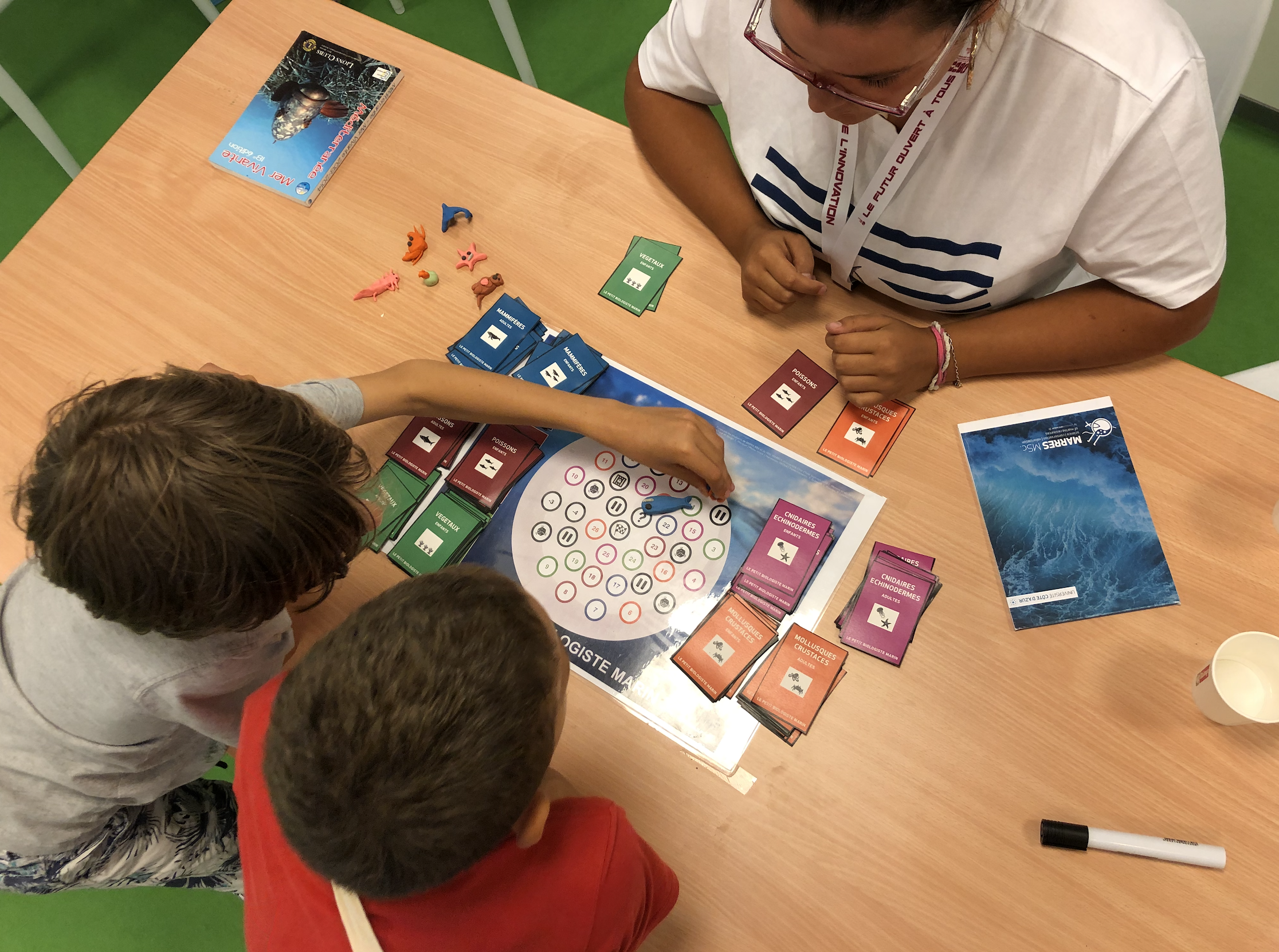 Students and friends develop the "MARRES to the World" outreach program with initiatives to promote ocean literacy and raise people awareness on marine issues. They develop podcasts, board and digital games and events of ocean literacy and citizen science.

Contact us if you want to participate: msc-marres@univ-cotedazur.fr
The "MARRES by the students" series
Professional integration
Over 90% integration at +1 year (graduation 2020)

Coming from the USA, Megan is currently pursuing her Ph.D. with Université Côte d'Azur at IRCAN lab She's assessing whether AI can be used to assess the physiological and health status of corals over time.

Marie-Camille decided to join the private sector as an auditor in food quality and safety engineering, specialist in the fisheries sector.

After their graduation, Lionel (a former engineer) and Frédéric (already an entrepreneur) created BlueLeaf Conservation, a start-up that relies on blue carbon to fight global warming and biodiversity loss by protecting and restoring coastal ecosystems.